Ukraine may file action against PwC for PrivatBank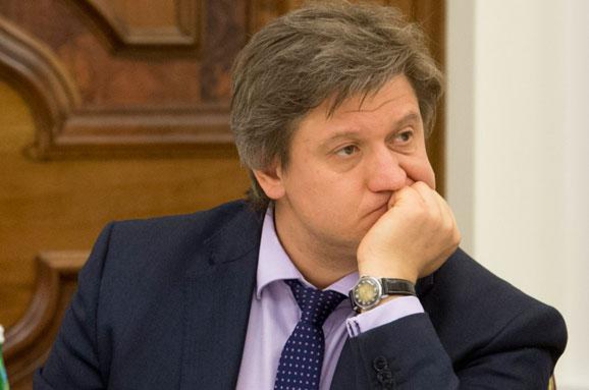 The claim is still not prepared
Ukraine does not exclude the possibility of filing a claim against the subsidiary of PwC, international company, to offset part of the costs related to salvation of PrivatBank. This was said by the Minister of Finance of Ukraine Oleksandr Danyliuk in an interview with Reuters.
In July, the National bank withdrew the right PwC for the official audit of Ukrainian banks via excluding from its register of audit firms. While PwC said it will challenge the resolution of the NBU and called it unreasonable.
PwC audited the financial reporting of PrivatBank, the largest Ukrainian bank, which was nationalized due to more than USD 5.5 billion hole in the capital last December. The risk-related practice of crediting was apllied to cover the lack.
Some USD 4.3 billion received from taxpayers were used at the first staeg of PrivatBank slavation. However, the bank's report for 2016, which was audited by Ernst and Young, showed in the result that UAH 38.5 billion (USD 1.5 billion) were needed to cover capital adequacy requirements.
"We have invested so much taxpayers money in PrivatBank, and we are looking for ways to compensate the losses. If PwC has played any role, it should be responsible for it," Danyliuk said to Reuters after meeting with investors in London on Monday night.
Answering the question whether the government planned to file a lawsuit against PwC, the Minister said that nothing had been drawn up, but added:
"At the moment I just don't rule that out… not because we're up to something, but I just understand the significance of nationalization and the responsibility that we have undertaken".
The nationalization of PrivatBank became the highest point of the mass cleaning up in the Ukrainian banking system which was conducted under support of the International Monetary Fund. More than 90 banks were closed since the beginning of 2014, after new government was appointed.
The National bank has linked PrivatBank's problems with the shareholders' failure to comply with capital increase requirements and loan volume reduce to insiders that represented 97% of corporate credit portfolio.
Before nationalization PrivatBank belonged to the comings from Dnipro oblast industry Ihor Kolomoyskyi (almost 50%) and Hennadiy Boholiubov (some 42%).
If you see an error on our site, select it and press Ctrl+Enter

Details