Markarova got new Deputy Minister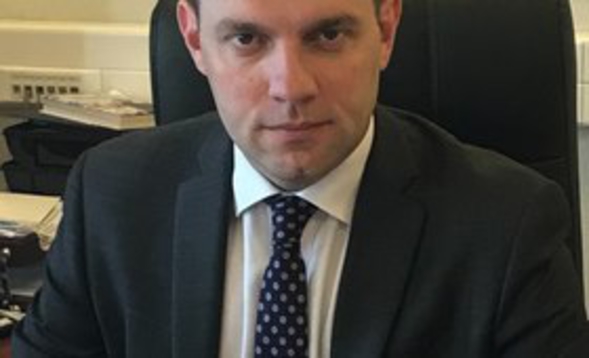 Cabinet of Ministers appointed Yuriy Geletiy as Deputy Minister of Finance
The Cabinet of Ministers appointed Yuriy Geletiy as Deputy Minister of Finance.
It was reported by the Finance Ministry.
Since October 2015 till July 2018, Yuriy Geletiy was Director of Financial Policy Departmet in the Finance Ministry. He was responsible for reforms in state-owned banking sector, financial services and securities markets development.
Geletiy as Deputy Minister of Finance will remain responsible for development strategy of state-owned banking sector, management and reformation of state-owned banks, non-banking sector and public investments and innovations.
Yuriy Geleiy graduated from Lviv National University by the name of Ivan Franko. He graduated faculty of international relations and gained qualification in international economic relations, interpreter, in 2001; legal faculty (degree of specialist in law) in 2002.
In 2012, he received a degree of Ph.D in Economics in NASU Institute of Regional Researches.
In 2003, he was a trainee of international programme Trade Policy and Commercial Diplomacy (Carleton University, Ottawa, Canada).
In 2002, he completed a course in European Economy, Integration and Law (Economics and Law Faculty, University of Bayreuth, Germany).
He worked for the National Bank of Ukraine. During 2003-2015, he raised through the ranks from Ist category specialist to director of banking supervision subdivision.
He fluently speaks English and German.
On June 7, Verkhovna Rada dismissed Minister of Finance Oleksandr Danyliuk.
On June 6 , Prime Minister Volodymyr Groysman made a submission to dismiss Danyliuk.
The reason for submission was the letter of Danyliuk to the Ambassadors of G7.
In particular, the letter stated that Groysman didn't want to appoint Yana Bugrimova as Danyliuk's Deputy Minister.
If you see an error on our site, select it and press Ctrl+Enter

Details