List of Akhmetov's frozen assets is revealed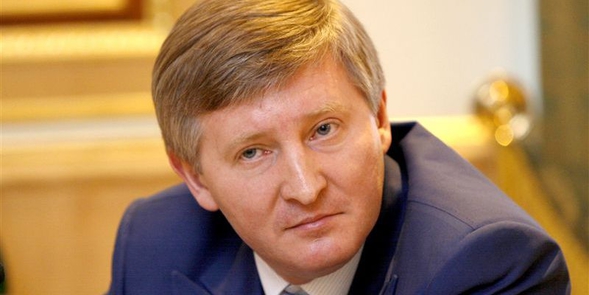 Full list of arrested Rinat Akhmetov's assets.
112.ua got the copy of decision of the court of Nicosia (Cyprus) which freezes assets related to Rinat Akhmetov and SCM Group to the amount of UAH 820 million. The decision was issued under suit of Raga Establishment (former Epic Telecom Invest Ltd) which owned EPIC Services Ukraine that had bought out shares of Ukrtelecom in 2010. In 2013, the company sold EPIC Services Ukraine to Rinat Akhmetov.
Raga told 112.ua that EPIC Services Ukraine (owned the state's shares of Ukrtelecom) was sold to Akhmetov for UAH 860 million. He paid only USD 100 million of the sum and infriged agreement for UAH 760 million. Raga Establishment appealed to London Court of International Arbitration which obliged Akhmetov to pay the rest of the sum. Rinat Akhmetov ignored the order and the rest sum remained unpaid.
Meanwhile, as to the representative of Raga Establishment, Akhmetov initiated assets disposal of the company-respondent (which was the object of the claim - editor's note) "via assets diversion and fraud". The Court of Nicosia issued the order with regards to that very company's assets freeze.
In this reagrd Raga applied to the court. On December 27, the court of Nicosia decided (on January 3 it was released to public) to freeze all assets related to Rinat Akhmetov and SCM group (10 clusters entering the large Ukrainian asets of the oligarh) to guarantee USD 820 million. Raga specified that this was the legal action and the actual freeze should be done by national courts in different jurisdictions. In this case, the decision was rather technical and it might be actualized in any other country of the world, according to the company's representative to 112.ua.
The ten clusters under the potential injunction include next assets: 100% of the share capital of UA Telecominvest (Cyprus), shares in PJSC First Ukrainian International Bank, 100% shareholding in SCM-Invest Ltd (BVI), 100% shareholding in SCM Sport Limited (Cyprus), 90.25% shareholding in LLC "Stadion Shakhtar" (Ukraine), 100% shareholding in SCM Management B.V. (Netherlands), 100% shareholding in ESPV Limited (owns corporate rights in Esta Group (real estate holding of SCM Group), UMBH (Ukrainian Machine Building Holding) (Cyprus) owns 50% in Donetsktorgmash), 100% Vesco Limited (Cyprus) (owns Vesco - the largest Ukrainian enterprise on open mining of clays with high plasticity, white color and strength after firing, used for the production of ceramic tiles, porcelain, faience, glass, crystal, electrical insulators, sanitary ware, bricks and tiles), 100% Parallel Nafta (which owns the corporate rights for Parallel fuel company), 100% shareholding in SCM Finance Limited (Cyprus), 100% in DTEK holding and other assets. The full list of the companies is attached to the court decision.
Ultimate beneficiary of Raga Establishment is former Board Chairman in Rodovid Bank Denis Gorbunenko.
SCM told they didn't participate, directly or indicrectly, in privatization of Ukrtelecom in 2011 as weel they specified that Denis Gorbunenko has nothing to deal with SCM Group and didn't represent intersts of the Group or its shareholders.
"SCM multiple times declared, including within disputes sonsideration with Raga Establishment Limited (former EPIC Telecom Invest Limited), that the company thinks reasonable to establish an ultimate beneficiary of Ukrtelecom privatization and which interests represents Mr. Gorbunenko by holding Raga," the statement says.
If you see an error on our site, select it and press Ctrl+Enter

Details