Son of Yanukovych dismissed himself from leading position in his own company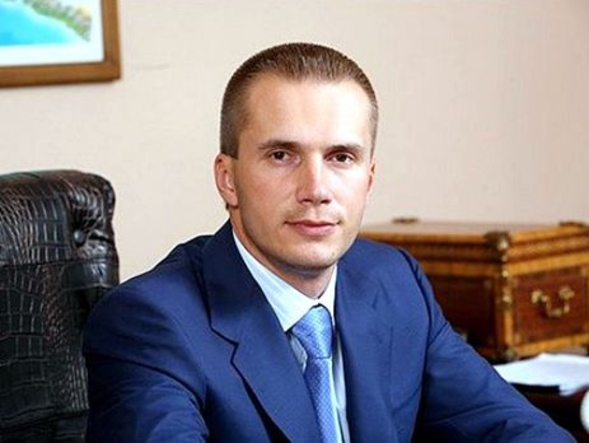 Oleksandr Yanukovych gave up holding Chairman post in the Supervisory Board of MAKO holding, PrJSC.
Oleksandr Yanukovych, son of ex-President Viktor Yanukovych and the owner of MAKO Group, dismissed himself from Chairman post in the supervisory board of MAKO Holding, PrJSC (Donetsk) - parent company of the group - due to liquidation of the supervisory board.
It was reported by PrJSC within the NSSMC's information disclosure system.
Oleksandr Yanukovych, who is owner of 100% in the company, took such a decision on March 13.
He also changed MAKO Holding CEO. Viktor Zhytnik was appointed to the position for three years instead of Albert Volobuyev. Volobuyev has headed the company since April 2014. Viktor Zhytnik worked as director for other companies of the group.
At the end of 2012, MAKO Group compised 18 enterprises in Ukraine including All Ukrainian Development Bank, PJSC (VBR, Kyiv), KBK, PrJSC, Kompleks "Druzhba", PrJSC, Edelveis, PrJSC, and Marinservis, PrJSC (all companies - Donetsk), as well as in the Netherlands and Switzerland.
The following activities are among main business directions of the company - development and construction, financial sector, coal industry.
Yanukovych is owner of 100% in MAKO Group.
On April 18, 2014, the Ministry of Internal Affairs of Ukraine informed that Oleksandr Yanukovych, who dropped out of law enforcement sight in Kyiv on February 23, 2014, was put on the wanted list by the Security Service of Ukraine basing on the court order to detain for compulsory attendance purposes.
According to the MIA, Yanukovych is charged with forgery with grave consequences (paragraph 2, Article 336, Criminal Code of Ukraine).
Article provides from 2 to 5 years imprisonment and prohibition to hold some positions or conduct business for up to 3 years term.
If you see an error on our site, select it and press Ctrl+Enter

Details