Nord Stream-2 could cause 3% GDP losses to Ukraine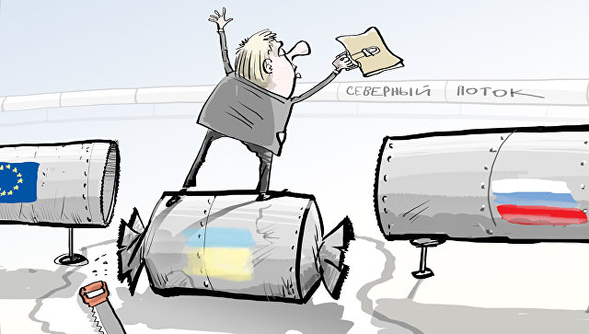 GTS earned USD 300 million during OPAL down time
US Ambassador to Ukraine Marie L. Yovanovitch noted that Russian project Nord Stream-2 trunk pipeline could cause 3% GDP losses to Ukraine.
She told about it in the course of international conference "Oil and Gas Sector of Ukraine on the Way of Reforms, Modernization and Development" .
"Nord Stream-2 will reduce gas transit and could cause 3% GDP losses to Ukraine" she said.
Also Yovanovitch added that Ukraine should remain a transit country.
In his turn, CEO of NJSC Naftogaz of Ukraine Andriy Kobolev informed that Ukrainian gas transportation system earned USD 300 million during down time of OPAL trunk pipeline in this year.
"This year, OPAL didn't work and Ukraine earned about USD 300 million over this period", Кobolev said.
Besides, he emphasized on importance of Ukraine's adversary proceedings against OPAL.
If you see an error on our site, select it and press Ctrl+Enter

Details