S&P updated Ukraine's GDP forecast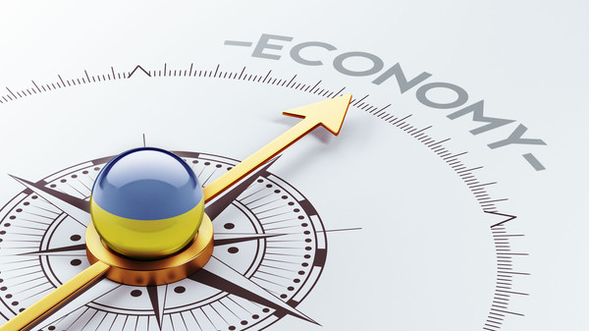 The agency improved prognosis for Ukraine's GDP from 1.9% to 2.2% in 2017
Standard&Poor's (S&P), international rating agency, improved forecast for Ukraine's GDP from 1.9% to 2.2% in 2017 and from 2.8% to 2.9% in 2018.
It was reported in the rating agency's research update.
"An escalation in tensions between Ukrainian and separatist forces areas in the occupied Donbas region led to a trade blockade in the first quarter of 2017. Exports, mostly of coal and metals, from the occupied territory were prohibited, raising concerns about the potential impact on Ukraine's economy. However, data so far suggests that the economy has been able to weather the shock and will likely grow by about 2.2% this year", the agency reports.
S&P also notes that exports are also recovering, following the Deep and Comprehensive Free Trade Agreement that Ukraine concluded with the EU in January 2016.
"Lastly, consumption contributes positively due to a gradually strengthening labor market and real wage increases that have been bolstered by the doubling of the minimum wage at the beginning of the year. Going forward, we expect the negative shock of the Donbas trade blockade to fade out and real GDP growth to accelerate, averaging 3% over 2018-2020", S&P forecasts.
The agency says that continued reform efforts and compliance with the conditions attached to the Extended Fund Facility (EFF), the IMF's assistance program, will be crucial economy's recovery.
As to the agency, in 2017, inflation will be 14.3%, 8.7% in 2018, 8% in 2019 and 7.5% in 2020.
If you see an error on our site, select it and press Ctrl+Enter

Details