Regulator's reputation is affected by "dump"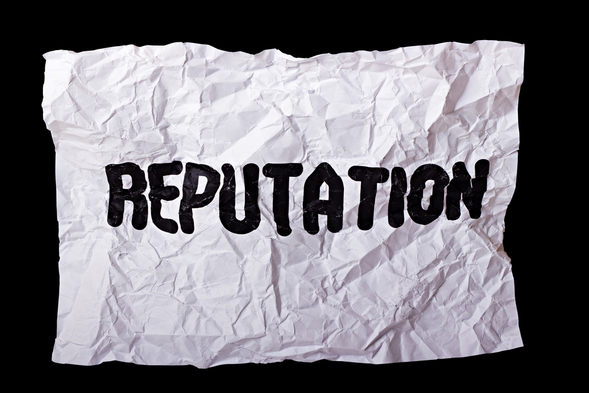 http://glennpasch.com/
What will be the result of the most clamorous scandal on Ukrainian stock market?
"Stock market regulator has been established 20 years ago in Ukraine and such accusations are laid against it probably for the first time during its existence", the market says about current situation. The bottom line is that some mass-media seemingly published accusation in breach of information confidentiality by leadership and officers of NSSMC (National Securities and Stock Market Commission). Information potentially was in possession of the regulator which was accused to transfer it to representatives of mass media and MPs of Ukraine. Also, the regulator is seemingly accused to order paid publications in mass media. One of the parties to the conflict alleges on hacked e-mails of NSSMC's representatives and "leaked" information operating by screenshots of e-mail services that adds fuel to the fire. At that, the Commission hastened to voice publicly about evidence-free accusations. But still the problem is in the spotlight of mass media and social nets and causes a firestorm among public. Abstracting away whether it's fake or truth (we still believe the given conflict has nothing common with a real situation) the editor's office of StockWorld.com.ua asked key participants of the market to provide their opinions about the essence, background and reasons of stalemate situation.
It's the first time such accusations are laid against the stock market regulator in Ukraine over 20 years.
Market participants tend to think that it's not a kind of extraordinary situation. "Similar situations happened in developed countries also (recall WikiLeaks) not to mention developing and post-Soviet countries. In case of Ukraine, our market was always notable of high "insiderness" on all the levels. However, one can't come to final conclusions basing only on information from mass media and web site of NSSMC. Final conclusions need investigation as a basis. Potentially, NSSMC shall ask NABU (National Anti-Corruption Bureau of Ukraine) or the General Prosecutor's Office to do it", Olha Trypilska, First Deputy CEO, UAID (Ukrainian Association of Investment Business) says.
Ulyana Stybel, Vice President, High Castle Capital, ex-Head of Warsaw Stock Exchange Representative Office in Ukraine, supports the idea: «Situations related to revealing of corruption in state bodies, insider interests, abuses by civil servants or business structures happen in Western countries also. Therewith, the status of developed countries was gained due to investigations resulting in reveal and punishment of violators, in contrary to Ukraine".
Oleksii Sukhorukov, managing partner, IC "Univer Capital" also voiced his opinion about foreign practices regarding the issue: "I'm not aware of any market in the world where the regulator collects names and surnames of each investor before any deal. It doesn't happen even in Russian Federation. It's not only foolish bureaucracy burden but also clear signal of inadequate regulation. It's also a temptation to the regulator's officers. We have been discussing it for five years and any Maidan couldn't change it… People are changing but the Soviet approaches are still in place."
"People are changing but the Soviet approaches are still in place".
Putting aside abstract discourses, let's move to consideration of real level of information protection with regards to deals, client data and how its "leak" or "dump" could affect market participants if the regulator could potentially disseminate it. Leonid Belkin, lawyer, expert in stock market issues, thinks data protection on deals, client data is practically missed. "First of all, it's caused by total irresponsibility and impunity of authorities. Secondly, the law doesn't require publication of OTC deals. The Commission calls it "administrative data" and continues widening its range. At that, no legal rules are established for use of so called "administrative data", he says.
Also, Mr. Belkin adds the regulation of insider information provides possibilities to NSSMC leadership to maneuver. Thus, insider information is information which is subject to public disclosure and wasn't published at the moment of use. In such a case information on deals is not a subject for publication and, as to the lawyer, officials of NSSMC require "law-skirting" submission of such information and protect themselves from being responsible for insider information disclosure.
The Commission shall be interested in investigation.
Investigation of the case and further steps of NSSMC to settle it are considered separately. The NSSMC itself declared in its press release on 25.10.2016 that "protection of NSSMC's reputation as a public body and its servants will be conducted only within current legislation of Ukraine". However, market participants speak not only about necessity of special investigation but also about voluntary retirement of the regulator's authorized persons. Olha Trypilska assures that any step down is a voluntary personal decision of the officer. "If the guilt is established one can't even speak about retirement. Such case requires dismissal under the relevant Article of the Law. The Commission shall be interested in investigation of current situation".
Ihor Kogut, AMC Finex Capital supports this opinion: "Scrupulous investigation shall be conducted by the competent authorities and by NSSMC itself. Determination of violation's jurisdiction will directly influence who will or have to conduct such investigation. The investigator itself doesn't matter but the investigation conduction is of high importance. Market expects the facts of "leak" to be proven as fake. In case such facts will be confirmed as the truth the dismissal of all involved persons will be inevitable. I'd like to outline that the dump is not confirmed but I recognize its possibility as any other our market participant. I see a great positive in current wide open discussions of the issue on stock market in Ukraine".
Market expects the facts of "leak" to be proven as fake.
However the given reputational scandal shall be discussed as hard fact. Finding of right and guilty persons, deny or prove a guilt are not so important as liquidation of its negative consequences. Almost all market participants are sure it could affect investment image of Ukraine: "Reputation of the regulator and national stock market is highly exposed if such information campaign develops more. At that, confidence to the market and reputation of its participants (issuers, investors, financial intermediaries as well as the regulator) are important element of national capital market's effective functioning and its integration into the world's economic community", says joint statement of Ukrainian securities market associations, UAIB and AUST (Association "Ukrainian Stock Traders"), which became public on Monday.
Ms. Shtybel continues that: "the main problem for Ukraine in such situations is a reaction of the state represented by the General Prosecutor's Office and other competitive bodies… Ukraine can stop waiting for direct foreign investments if the violators are not found on practice in the country".
We will sum up by the words of Olha Trypilska who speaks not only on behalf of Ukrainian Association of Investment Business but also for the whole domestic securities community: "Sadly enough, investment image of Ukraine is formed and a bit specific. So, one "imputation" more or less is of less importance. But it could substantially affect the image of public management reform in Ukraine if there is no public and final settlement of the issue and any further official comment of the situation. In such a case, not only present image, but also general perspectives of the changes in whole public management system and effectiveness of international cooperation in this sphere will be compromised".
If you see an error on our site, select it and press Ctrl+Enter

Details