McFoxy is not allowed to operate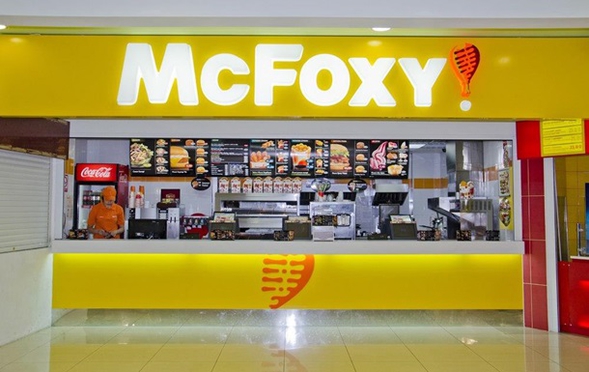 Photo: ill.in.ua
The court blocked the operation of the McFoxy restaurants chain.
The state tax inspectorate in Pechersky district of Kyiv using a ruling of Pechersky district court has blocked operation of McFoxy LLC (Kyiv) managing the McFoxy fast food restaurant chain, Commercial Director of the McFoxy chain Oleksandr Sadovnychy has told Interfax-Ukraine.
"They received a permit in court and blocked the accounts," he said.
Sadovnychy said that Kyiv Prosecutor General's Office opened a criminal case against the company. The case was the ground for blocking the accounts under the court decision. The accounts were blocked on October 11, he said.
The manager believes that the court decision, steps of the tax inspectorate and Prosecutor General's Office are unlawful. He said that on October 17 he and around 100 other employees of the company would start a termless protest rally near the building of the State Tax Inspectorate in Pechersky district of Kyiv.
According to the court ruling, the company is accused of tax evasion.
"Officials of McFoxy LLC in 2015 avoided paying taxes of UAH 651,144 via unlawful reflection of tax reports on financial and economic relations with Skycity-group LLC, Ukr-prom-torh LLC, Ukrsych LLC, private enterprise Fervest and Mery-land LLC.
McFoxy has been operating on the Ukrainian market since 2009. As of October 2016, the chain has 10 restaurants in six cities of Ukraine – Kyiv, Zaporizhia, Sumy, Khmelnytsky, Kropyvnytsky and Dnipro.
According to the public register of companies and individual businessmen, as of October 13, 2016 the only participant and beneficiary of the company is Oleksiy Kotkovsky.
If you see an error on our site, select it and press Ctrl+Enter

Details