Kyivstar got new CEO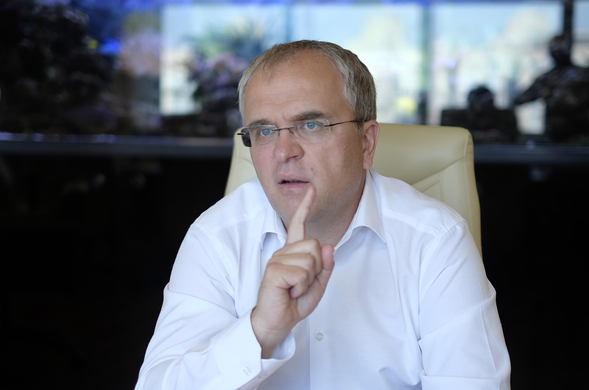 Oleksandr Komarov became new CEO of Kyivstar
The VEON international telecom group has appointed Oleksandr Komarov to teh post of CEO in Kyivstar, mobile communications operator.
As the Veon's press release reads, Komarov also runs the post of CEO of Beeline Kazakhstan, a part of the holding, since 2015.
In June 2018, he was appointed as Acting CEO of Kyivstar.
Komarov has been CEO of a large Ukrainian marketing company GroupM before he came to Veon. He holds an MBA from the Stockholm School of Economics and is also a graduate of the Kyiv Polytechnic Institute.
"Ukraine is where I was born and started my career, so I'm incredibly proud to return to Kyivstar as CEO on a permanent basis," Komarov commented on his decision.
In July, Petr Chernyshov was dismissed from position of Kyivstar President. He also left Veon Group in which he was responsible for the company's development in some other regions additionally to Ukraine.
CEO of Beeline Kazakhstan Oleksandr Komarov was appointed as Acting CEO in Kyivstar at the same time.
Cernyshov was appointed as the company's President in June 2014. He replaced the founder and long-term head Ihor Lytovchenko. Previously he headed Carlsberg Ukraine.
Kyivstar is the leading Ukrainian mobile communications operator. Its profit for 2017 increased by 10.6% compared with 2016 - up to UAH 16.54 billion, EBITDA – by 18.1%, up to UAH 9.221 billion.
If you see an error on our site, select it and press Ctrl+Enter

Details