Spanish company will invest €55 million into largest solar power plant in Ukraine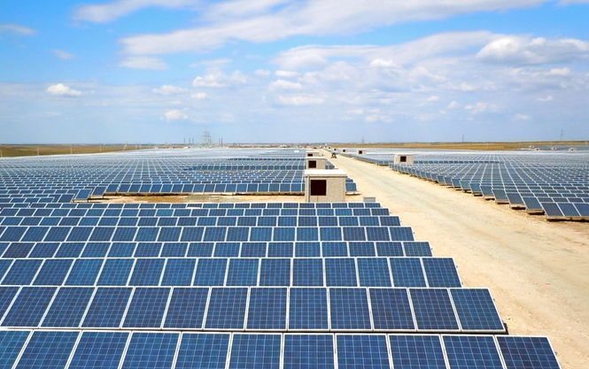 UDP agreed joint project with Spanish Acciona Energia Global to develop Dymerka solar power plant
UDP, development company, agreed with Spanish Acciona Energia Global on joint project to expand Dymerka solar power plant in Kyiv region.
It was reported by the company in Facebook.
"The world's giant invests €54.7 million into the plant's development that will make it the largest in Ukraine till the end of the year. It's extremely important the company is experienced internationally. It will give us not only funds but knowledge as well. If such experienced and powerful company enters Ukraine, it's a testimony of foreign investors' gradual belief increase to our country," UPD major shareholder Vasyl Khmelnytskyi said.
Total peak capacity of Dymerka solar power plant will be 57.6 MW. The phase of this plant was commissioned by UDP Renewables in the summer of 2017. The launch of the Dymerka solar power plant at a full capacity is scheduled for the first quarter of 2019.
UDP noted that they arranged with Acciona Energia Global to work together on a broad portfolio of investment projects in both solar and wind energy in the Ukrainian market.
Recall that, at the end of April 2018, Тоkmak Solar Energy, the lrgest solar power plant in Ukraine, with total capacity of 50 MW was launched in Tokmak, Zaporizhzhya.
If you see an error on our site, select it and press Ctrl+Enter

Details