In July, PFTS trading volume increased up to UAH 9.6 billion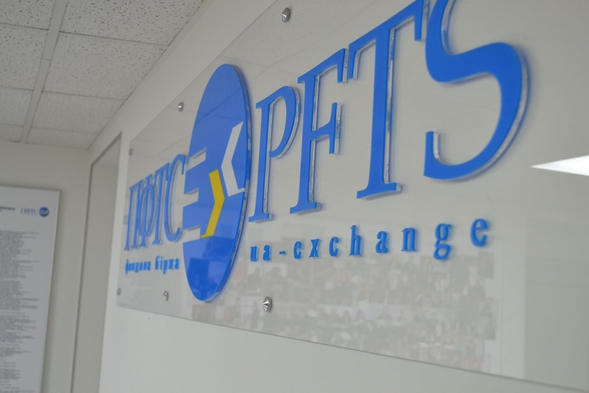 In July, trading volume on PFTS increased by 2.1% to UAH 9.6 billion
In July, trading volume on PFTS, stock exchange, increased by 2.14% to UAH 9 627 million compared with June 2018.
It was reported by the stock exchange.
Value of securities deals on PFTS reached UAH 54 490.6 million from the beginning of the year. It is by 49.5% greater compared with the same paeriod of the last year.
Number of the stock exchange contracts augmented by 30% in the last year.
In July, PFTS participants concluded 1 382 deals with 68 securities issues (43 government bonds, 16 shares, 16 corporate bonds, 2 securities of CIS).
In general, 6 398 stock exchange contracts with 117 securities issues were concluded over 7 months of 2018.
PFTS index grew by 9.88% to 508.39 points (+61.36% from the beginning of the year) over the reporting period.
It's noted that positive result was achieved due to Donbasenergo's and Ukrnafta's shares value growth + 8.33% and +6.79% respectively.
Government bonds has the largest share in trades structure. DGBs contracts volume was UAH 9 351.15 million in the last month that is by 8.56% greater compared with the previous reporting period.
Short term securities were of the greatest demand.
Thus, redemption of 31 DGB issues is scheduled within the nearest 12 months.
Only one DGB issue is due not earlier than in 3 years.
Deals with shares showed double value increase, despite their volumes are still small - UAH 29.54 million.
Trading volume with corporate bonds was UAH 245.86 million in July meanwhile trading volume with CISs securities was UAH 31 thousand.
As on July 31, 569 securities were admitted to trading on PFTS, 225 of which were listed on 1st tier, and 14 on 2nd tier.
If you see an error on our site, select it and press Ctrl+Enter

Details