Groysman forecasted GDP growth since 2019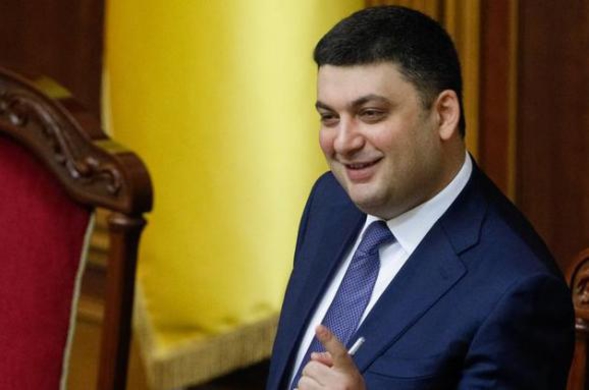 Prime Minister believes GDP could grow by 5-7% since 2019
Prime Minister Volodymyr Groysman thinks 5-7% growth of GDP is real in 2019.
He told about it during the Regional Development Council meeting.
"In fact we are capable of boosting economic growth by 5-7% starting from 2019", Groysman said.
He thinks the government shall provide all the conditions for business development.
The Cabinet of Ministers made a prognosis of GDP growth by 3% along with 7% inflation in draft state budget for 2018 (December to December).
If you see an error on our site, select it and press Ctrl+Enter

Details