"Dniproavia" is in a center of conflict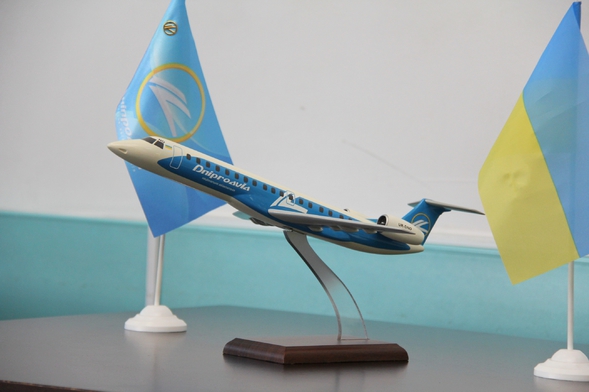 Photo: dniproavia.ru
GPU is investigating the legality of the privatization of the airline "Dniproavia".
Prosecutor General of Ukraine (GPU) is investigating the facts on the legality of privatization of PJSC "Airline "Dniproavia", according to Interfax-Ukraine.

According to the definition of the Pechersk District Court of Kyiv, promulgated in the Unified State Register of court decisions, the investigator of GPU filed a petition for temporary access to the property and documents.

GPU carries out pre-trial investigation in criminal case on the fact of embezzlement of state property in a large scale by official persons of the State Property Fund of Ukraine (SPFU).

The investigator indicates that SPFU officials, acting in the interests of "Galtera" (Dnepropetrovsk), during the privatization of 94.57% shares of the state enterprise "Dniproavia", have prepared a review and approved the conclusion of the joint enterprise "Uvekon" (Kyiv) about the cost of 94.57 % shares of "Dniproavia" in the amount of 58.4 million UAH.

The investigator also points out that access to the documents of the registration file of "Uvekon" provide an opportunity to pre-trial investigation to identify the persons involved in the crime.

The court granted this claim. In another decision of the court noted that the body of the pre-trial investigation verified information about the circumstances of the alienation of 94.57% shares of state-owned "Dniproavia" to "Galtery" and hold finding all persons who are the owners, managers or administrators of the property of these companies.

If you see an error on our site, select it and press Ctrl+Enter

Details