Companies' business expectations are positive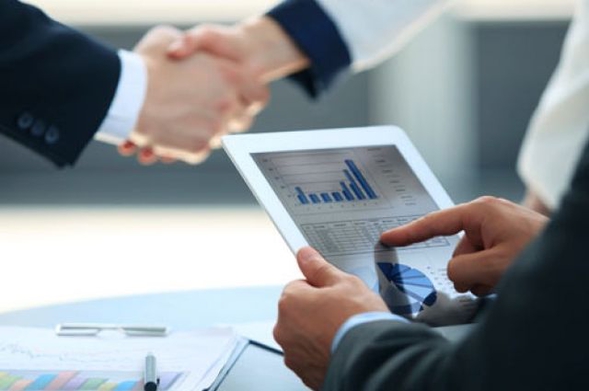 The NBU records improvement of business expectations
The National Bank says the inflation expectations of the business community are better and reached 8.9%.
It is confirmed by the survey conducted by the National Bank among the companies' leadership in Q3, 2018.
Ukrainian business remains positive regarding business activities level within the next year.
Index of busines sexpectations for the next year is 117.2%.
Similar to the previous surveys, the surveyed expect for economic activities growth in all areas.
The most optimistic are processing industry enterprises.
High growth of economic activities are based mostly due to better prognosis for volumes of own production and investments into machinery and equipment.
The surveyed of all business types expect for increase of investment costs during the next year.
The enterprises positively assess current financial and economic state and expect for improvement during the next 12 months.
Meanwhile the surveyed note low surplus of finished products and absence of own production capacities to address extra demand growth.
The enterprises still waiting of foreign investements growth.
Prognosis for loans remained almost unchaged compare dwith the previous quarter: responses ratio - 36.9% (36.3% in Q2, 2018).
Nevertheless, a number of surveyed which plan to get loan in the bank has been reducing for thre months in a row.
The most part of companies that plan to get a loan are interested in local currency - 82.2%.
The most constraining factor to take a loan by the company is high credit rates (69.1% of surveyed).
The companies have been reducing inflation expectations for the secong quarter in a row.
Thus, consumer prices growth is expected at 8.9% (9.6% in Q2 2018).
UAH to foreign currencies rate is considered as the most impact factor regarding proces growth (82.8% of responses).
The second place took production costs but the weight of the factor decreased by 3.1 p.p. to 68.5% compared with the previous quarter.
По мнению опрошенных представителей предприятий в следующие 12 месяцев на динамику цен будут влиять доходы населения и цены на мировых рынках.
The surveyed business representatives expect population revenue income and prices on internationsl markets will influence prices dynamics.


If you see an error on our site, select it and press Ctrl+Enter

Details