Alchevsk Iron and Steel Works has large debts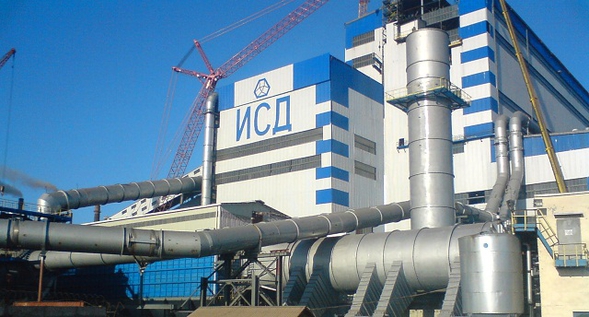 Photo: giga.ua
AISW may pay out its debts by court decision.
Economic Court of Lugansk oblast decided to recover from the PJSC "Alchevsk Iron and Steel Works" (AISW), controlled by corporation "Industrial Union of Donbass" (ISD), 742.354.000 UAH debt for electricity in favor of "Lugansk Energy Union" (LEU).
The corresponding decision of the court of June 6 in the Unified State Register has been published. According to the document, Alchevsk Iron and Steel Works must pay LEU also 151.433.000 UAH of fine, inflation and interest accruals.
Note, Alchevsk Iron and Steel Works, located in the occupied territory, is the largest debtor of LEU, on the second place - "DTEK Sverdlovantratsit".
According to LEU, uncontrolled by the authorities of Ukraine parts of Luhansk oblasts receive monthly from the unified energy system (UES) the electricity in the amount of 140-150 million UAH, but pay only 50 million UAH.
Alchevsk Iron and Steel Works is a company with a full metallurgical cycle, the strategic investor of which is the ISD.
ISD was founded in 1995. It is an integrated holding company, which owns stakes in companies of mining and metallurgical complex.
If you see an error on our site, select it and press Ctrl+Enter

Details