Accounts of Ukrgasvydobuvannya were arrested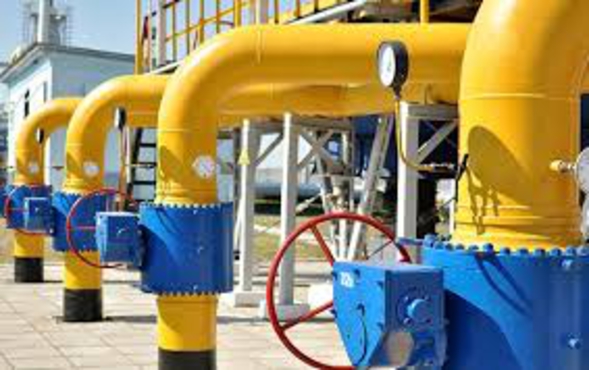 Ukrgasvydobuvannya informed on accounts arrest.
The State Bailiff Department blocked accounts of JSC Ukrgasvydobuvannya to exact UAH 261 million for violation related to Karpatygaz LLC. It was reported by the company.
"The court issued the order to enforce more than UAH 261 million from Ukrgasvydobuvannya for Karpatygaz' fail to meet commitments under leasing agreement with Financial Leasing Center, LLC, as operator under joint venture agreement," web site of Ukrgasvydobuvannya reads.
The company says it still incures losses under joint venture agreement with Karpatygaz and Misen Enterprises AB, which was rescined by Arbitral Tribunal of the Stockholm Chamber of Commerce on July 11, 2018.
According to Ukrgasvydobuvannya, the State Bailiff Department issued the order with regards to all the parties to joint venture agreement basing on the court order addressing the claim of Financial Leasing Center, LLC.
"As on August 20, only accounts of Ukrgasvydobuvannya were arrested," the company adds.
"JSC Ukrgasvydobuvannya is surprised at velocity of decision making by judges and the State Bailiff Department to issue documents blocking accounts and funds extract for the only party to the agreement, namely, Ukrgasvydobuvannya. It took only one day," Ukrgasvydobuvannya informs.
The company notes that accounts blocking threatens payment of taxes, rent, slaries and liabilities to counterparties.
Recall, Arbitral Tribunal of the Stockholm Chamber of Commerce rescind joint venture agreement under claim of Ukrgasvydobuvannya to Karpatygaz LLC and its Swedish shareholder Misen Enterprises AB. Previously, Ukrgasvydobuvannya terminated all the agreemnents which prohibited the company to access its own wells except for two agreements with Karpatygaz.
If you see an error on our site, select it and press Ctrl+Enter

Details