The market of direct and venture investments in Ukraine: figures, facts, trends. Part 2.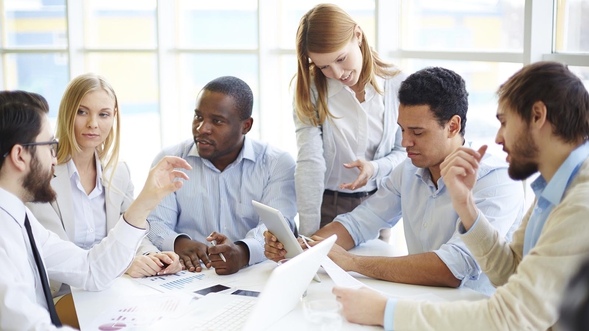 Photo: qldaccounting.com.au
Global and Ukrainian trends and indicators in the field of investment.
Second part of our special project basing on Ernst & Young data. First part can be found here.
According to experts, last year was a successful one for the global market of Private Equity, despite the global economic slowdown, increased volatility of public capital markets and intense competition that has raised investment multipliers to new highs. In 2015, the amount of funds raised to Private Equity market was $ 527 billion, which is $ 28 billion less than in the 2014th. Favorable conditions for achieving high rates in recent years were provided among other things by high level of activity of private equity funds' exit from companies capital funds.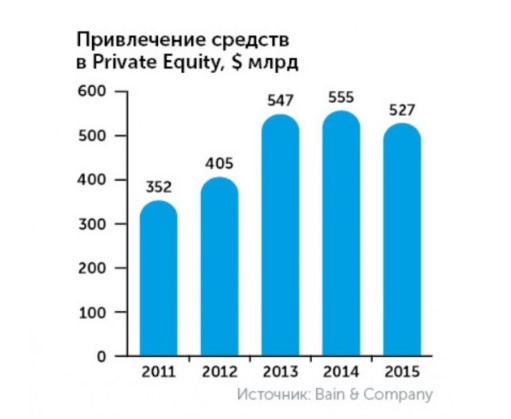 The total amount of outputs in Private Equity through the buyout in 2015 equaled to slightly below the record $ 456 billion of 2014th. However, indicators of volume ($ 422 billion) and number of transactions (1166) in 2015 is very close to a record 2014th.
New investments through foreclosure in the past year totaled $ 282 billion, which is $ 13 billion more than in the 2014th. The vast majority of deals were made in North America and Europe.
According to the rating given for the 2015 by E & Y, from the list of 120 countries most attractive countries for Private Equity and Venture Capital are the US, UK and Canada. They are consistently on the top position with Singapore (4th place), Japan (5th place), Hong Kong (6th place), Germany (7th place) and the other developed countries of Western Europe and Asia.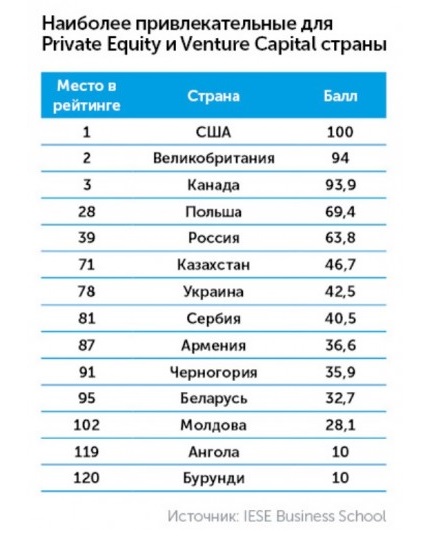 In its turn, Ukraine is on the 78th place of the ranking in neighborhood of Ghana and Botswana, while in its previous version in 2014, our country was on the 74th position, and in 2013 it was 73th. Nevertheless, Ukraine is above many of the CIS countries and Central Europe (Serbia, Armenia, Montenegro, Belarus, Moldova, etc.).
Negative socio-economic and political trends have affected the current state of the field of direct investment in Ukraine, activity of which decreased slightly. There are few profitable sectors of the economy in our country and this is one of the main problems for direct investments. Investors are looking for investment objects at relatively low prices, preferably in sectors where our country has a global competitive advantage. While there are few such industries in Ukraine yet, they are: agriculture, IT-sector, etc. However, Ukraine has great potential for further development of direct investment and economic growth activity in this area will intesify.
Read the next part of the review, dedicated to private equity market players in Ukraine, their sectoral affiliation and so forth very soon.
If you see an error on our site, select it and press Ctrl+Enter
You may also be interested in:

Details