The market of direct and venture investments in Ukraine: figures, facts, trends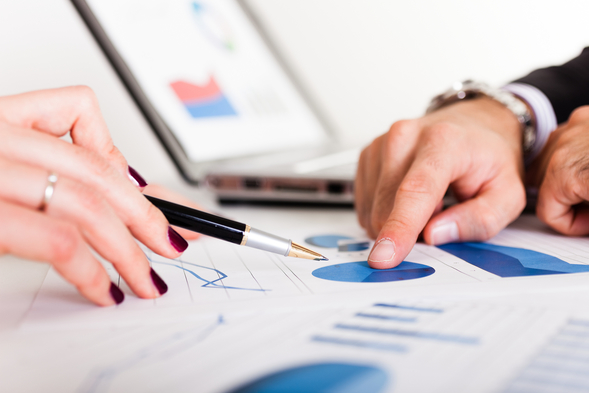 Photo: http://accountantsoncalls.com/
How has the field of venture capital investment existed during recent years
In the field of venture capital investments the highest global level of activity over the past two decades was recorded. According to a global report on venture capital investment by EY, $ 148 billion was invested last year, which is 54% more in comparison with the 2014th. For the world market of Private Equity 2015 was also successful: investment multiples have risen to new highs due to strong competition.
Impressive, right? In connection with this editorial staff of StockWorld.com.ua starts a special project dedicated to this topic. The most striking trends, forecasts, significant indicators based on Ernst & Young data - in the near future on our electronic pages.
Crucial
Last year was one of the most productive for startups.
International investors want to participate in fewer transactions, but with larger amounts by investing in ready-made businesses in the later rounds, when success of a business idea is obvious. Therefore, for companies wishing to receive venture capital funding, it is important to prove their sustainability. If we are talking about small amounts of investment (from crowdfunding to angel financing), there are more than enough possibilities for start-ups that are looking for money, even in the early stages.
Experts say that because of the economic crisis activity of the Ukrainian market of venture investment fell, but our start-ups are still of considerable interest. Investors are looking for objects at relatively low prices, preferably in sectors where our country has a global competitive advantage.
Global trends
According to Yevhen Krazhan, Director of Business Development at the corporate market of "Kyivstar" company, last year was one of the most productive for startups. Venture capitalists invested $ 128.5 billion in the 8 thousand innovative projects around the world. Over the past five years the volume of investments increased by several times, indicating the high level of demand for new ideas, solutions and products.
The most active venture capitalists are in China. In 2015, they have accumulated a record amount for the country - 2.2 trillion yuan. Asia is a leader in investments in start-ups. Second place goes to United States, third to Europe. Ukraine is almost not visible on the venture map. Investment in Ukrainian projects (if you count public transactions) amounts to about $ 10 million. In general, they are financed by foreign companies. In spite of the great intellectual and creative potential of the country, we just do not have players who are ready to invest in innovative projects. More precisely, we didn't have ones.
International investors want to participate in fewer transactions, but with larger amounts by investing.
IT rules
Funds have repeatedly stated that they underestimated the importance of technological component in the evaluation of assets, which led to unforeseen difficulties after the transaction, as well as during the sale of an asset. To avoid such problems at early stages it is necessary to assess the operational and technological risks. To manage risks of business shut down due to war or other factors, the system of continuous activity is needed. At the same time, introduction of strategic IT management model will not only effectively manage IT-risks, but will potentially increase the cost of asset.
This is only the beginning, a basic input. The most interesting part of the review of direct and venture investments market to be avaliable in the near future on StockWorld.com.ua.
If you see an error on our site, select it and press Ctrl+Enter
You may also be interested in:

Details