Taras Kozak: "I am Ukrainian and I like living in my native country"
Photo: facebook.com
Finacier with ambitions of government official speaks why it is only possible to succeed in your native country.
In the first part of his interview, which you can read here, Taras Kozak described difficult situation in the domestic securities market, attitude towards shareholders, about changes that Ukrainian stock market needs. Now he holds a position of President of Investment Group "UNIVER", Finance Minister in the First Professional Ukrainian Government, Head of Budget Committee in Public Council to the Ministry of Finance and coordinator in Public platform "Nova Krayina". About how he succeded in all this areas, what is the key to his success, what and who contributed to his way up, Mr. Kozak told StockWorld.com.ua.
StockWorld: Your first occupation is "applied mathematics". So do you tend to calculate and count everything in real life, or you are disposed to letting your emotions get control over you?
Taras Kozak: When math "sticks" in your head, you calculate many things, but this concerns work and not emotions. Not all mathematicians are dryasdust. In business, of course, I try to calculate various options. But in relationships I can sometimes be unrestrained, too emotional.
SW: What people contributed to the establishment of you as a personality and professional? Whom do you consider as your teachers?
TK: Parents are teachers. When I was in the first grade, I complained to my mother about dealing with homework myself, while my classmates got help from parents. She sat me on her knees and offered to paint sticks together. And then she asked if it was comfortable. "Better myself" - I replied, and since then I handle everything myself and I am grateful to my parents who taught me to rely only on myself. I have many teachers, including partners and ....enemies who make us stronger.
I have many teachers, including partners and... enemies who make us stronger.
SW: Do you cherish family values, ​​and are you aware of your genealogy? What kind of future for your children do you dream of?
TK: Parents are responsible for providing children with education that opens up certain possibilities. As for me we should not give our children inheritance, buy apartments, cars and so on. What comes easily is not appreciated. We know that when European tycoons left their inherited wealth to children, usually their third generation descendants lost and wasted it.
My father is from Lviv region, although in Ternopil region, my mother's homeland as well, where I spent my childhood, there is a village named Kozachchyna (the Cossacks). Up to the fourth generation all my ancestors were Ukrainian peasants. I am an urban dweller only in the second generation. My grandparents put off money for education for their children, sent them to cities and gave them opportunities to receive higher education. It was not easy, because children were labour force in rural areas in the 60th of the twentieth century. To send a child to the city for education meant a certain achievement for a family.
The most important achievement on the financial market is reputation.
SW: Often, in order to succeed in business (or in any other situation) ethical or moral principles have to be violated. How often have you faced this dilemma?
TK: The most important achievement on the financial market is reputation. You can develop it within lifetime and lose it in a few minutes. There is often a choice: to keep your word and lose money, or sacrifice your principles and earn money. For example, when I worked in Moscow, where in 2006 I was co-owner of the bank, we were asked to pay large bribes, otherwise they threatened to withdraw banking license. We refused and they framed up a case against us. Two months later, the bank, which had $ 120 million, lost its license allegedly for non-compliance with certain documents. At a time when bank "drops" a lot of money can easily be earned. Its liabilities (debts to customers) can be attributed to the State which took away the license and can take assets in its ownership ...

We returned more than $ 100 million to the bank clients in one month. It was extremely difficult, these funds were not avaliable on the account but invested in loans and securities. But I am unalarmed about my business karma. It was one of the very few cases in Russia when the financial institution was liquidated and customers got all their money! In Ukraine, I know only one such case. It was a case of Ukrainian Development Bank (a bank of Yanukovych Jr.) when customers did not lose money despite of liquidation of the bank.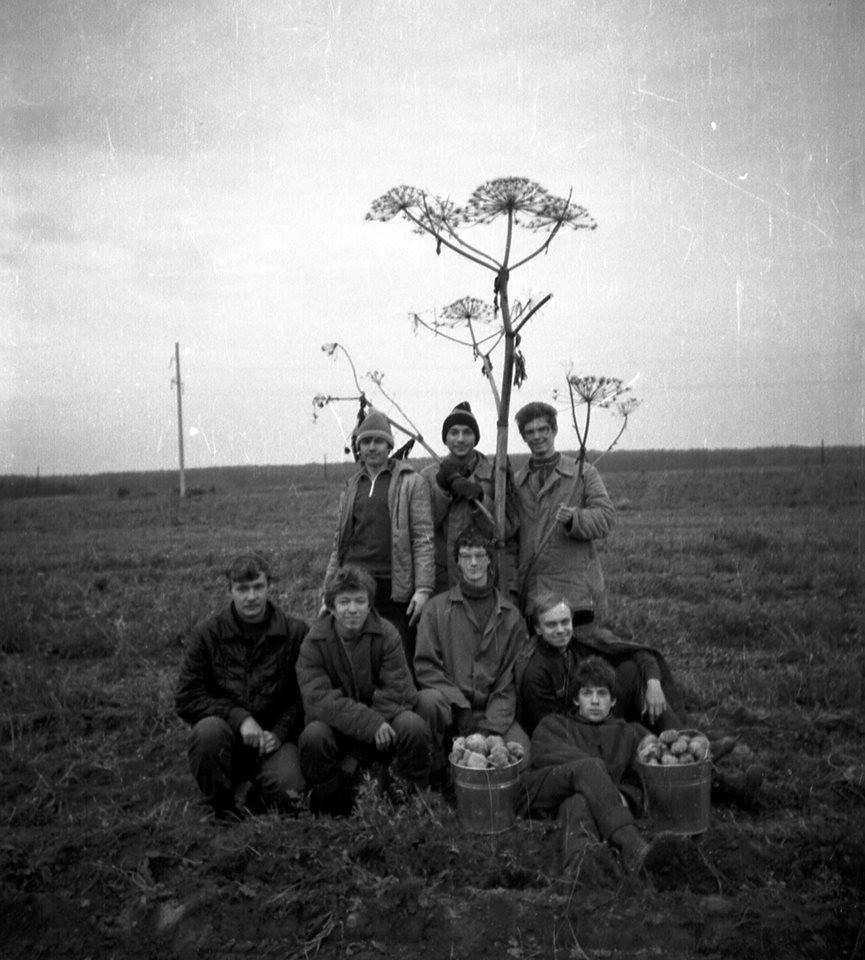 I am Ukrainian and for me the fact that Ukraine is a sovereign and independent from Moscow is natural.
SW: You were Head in the 40th Maidan Seff-Defense Hundred's Headquarter. And on March 15, 2014, you gave a speech as Maidan's representative during 70 thousand's March of Piece in Moscow, where you declared formation of the Ukrainian nation, honored Heroes of Nebesna Sotnya with minute of silence and finished your speech with slogans "Glory to Ukraine!" and "Glory to Heroes!". Why do many Ukrainians that have lived all their lives here, grieve for so called "Russia's space" and don't love their country?

TK: My fate brought me to Moscow during Soviet times, when Ukraine and Russia were same country. But everyone decides for himself who he is: Ukrainian, or "Soviet" or any other ciitizen. I am Ukrainian and for me the fact that Ukraine is a sovereign and independent from Moscow is natural. It is worth fighting for. Millions of Ukrainians died for our independence. Nowadays, many people risk their lives on the front.

Humans must fight for a better future for themselves and their children. Only in your native country you can be successful and happy. Despite of the fact that I spent significant period of my adult life in Moscow, I never felt right at home there. It is only their parents' and surrounding's fault that some Ukrainians do not feel patriotic. They haven't instilled their children pride for the nation. It's their grief, not fault. These people are like pilgrims who stand for the Soviets today, tomorrow they will stand for "Russia's space", and the next day they will stand for some other trouble. These people are always strangers in every country. The problem of our country is that many people could become patriots, but because of certain domestic difficulties, they do not feel like it. The state should work on it. The extermination of Ukrainian elite has led to introduction of the Soviet mindset and russification of the population. But now Ukrainian political nation revives and it realizes that their state is worth fighting for.
SW: Are you more of an "early" or a "night bird" by character and your lifestyle?
TK: I am a "night bird". But if there's neccesity, I am able to get up without an alarm clock at 6 o'clock in the morning.

SW: Do you use modern gadgets?

TK: Modern life is impossible without it, but I do not feel dependent on them. It is important that gadgets do not take control over our children.

SW: Do you you usually have time for communication with friends and family, for hobbies and traveling?

TK: I always find time for communication with relatives. It is important for children to communicate with parents, if parents are their friends not Cerberuses or financial wallets.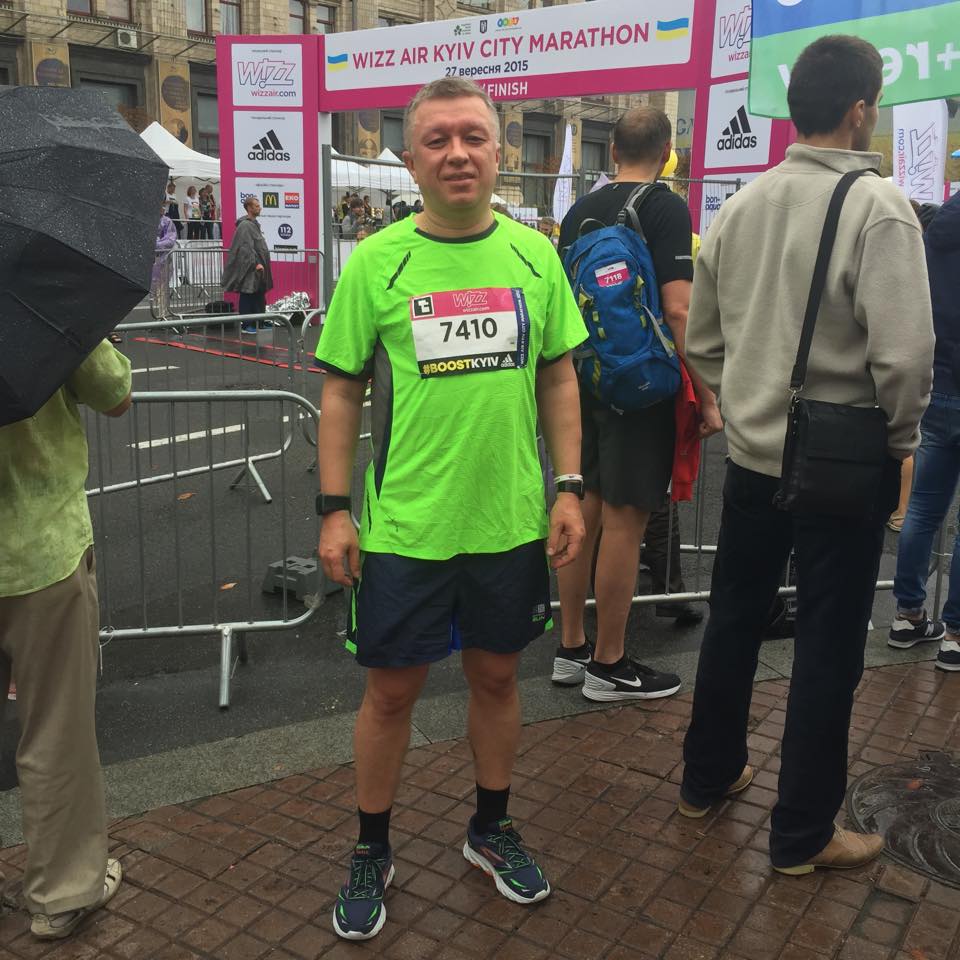 SW: What do you read?
TK: I always read several books simultaneously: art, business literature, political essays. Now I read "The great rebirth: Lessons from the victory of capitalism over communism" by economists Anders Åslund and Simeon Diankov and "Shield of Time" American fiction by Poul Anderson. Recently I have read three-volume edition by the American writer Ayn Rand "Atlas Shrugged" for the second time (this time in Ukrainian), I read it in Russian in 90th for the first time.
Reading these books convinced me that I have the "right" conservative republican ideology. I believe that a person has to work to achieve the goals and should not be dependent on state or socialist and communist ideas that just lead to problems in the country. Soviet-system imposed paternalistic attitude on people. Almost every Ukrainian believes that state should provide him/her with everything, education and medical service for free, provide pensions and, in general, state is something to blame.
Our ancestors had no pension and state responsibility, everybody had to provide their old aging by their children. Because you raised them properly. State itself has no own funds to provide pension, it provides pensions at the expense of taxpayers. The more government collects money from taxpayers to give to poor ones, the more it leads to populism and hardship. In the United States, France, Britain, where exists so called "predatory hand of capitalism," GDP per capita is $ 40 - 50 thousand in average, while GDP per Ukrainian barely exceeds $ 2 thousand. Behind beautiful slogans and ideas of "justice" stand populists who use power for their own enrichment. It leads Ukraine to deadlock. The world is emerging from crisis, and in Ukraine it only deepens.
It is important that gadgets do not take control over our children.
SW: But the most of Ukrainian pensions are so that people can rely only on themselves ...
TK: Really, they can not survive on it ... but if you ask any Ukrainian: "Should your state pay you more? ', The answer will be:"YES !!! ". "Do you have to pay taxes?", and you will hear: "And what for?" - refusation in reply. And where the state takes money, few thinks. This is financial literacy: what is the state budget? Where are money from? Somehow Ukrainians believe that the state has an infinite supply of money, which is not given to pensioners because of bad government. There is no deep knowledge that money come from taxes or through issuance.

Instead, in capitalist countries exists understanding that every Euro of state pension is charged from some families through taxes. We often give examples of almost socialistic countries like Sweden, Norway, Finland, but we forget to say that these countries are losing business. Fastest growing China, where taxes are much lower, attracts business to escape from northern Europe.

In today's world, people can draw up a business anywhere. I expect that social-democratic regimes will lead to problems in Europe, and we will see them coming back to capitalism, because no matter how bad capitalism is, this is still the best system humanity has invented. Who works hard - lives good.

Recently I have read an interesting story. In the United States in 70th people in St. Louis that had strong socialist views, pitied poor people, they built the area and gave poors several thousand of free apartments, accommodation for which they could pay little money. They have created a beautiful and up-to-date design area. Although the cost for accommodation was quite symbolic, less than half of residents paid it, and over time the number of those who paid decreased. In wonderfully built schools poor children could not learn, because their heroes were gangsters. Good teachers went away, shops closed, people stole lampbulbs from entrance hall of their appartment buildings, real gangs appeared. In several years the area became socially disadvantaged and turned into a hotbed for banditry, drug addiction and prostitution. Then the area was demolished. Helping the poor is good, but do not give them fish, it is better to give them fishing rod. Because the best intentions can make a huge problem.

The populist approach leads to consequences that we do not expect. There must be personal responsibility for one's life and children. Of course, we should not leave poor or sick people to the mercy of fate. But these categories of people should be limited. And we have every new government that comes to please the electorate, introducing new benefits for different segments of the population. This approach should be changed.
SW: What's your precious dream?
TK: It is Ukraine that breaks away from coming down spiral and becomes a state, which we will be proud of. Now the world perceives us as poor unfortunate outcasted semi-Russian people, semi-God knows who. We need to change this. We should build a new country for ourselves.
If you see an error on our site, select it and press Ctrl+Enter
You may also be interested in:

Details