Secrets of "morning" success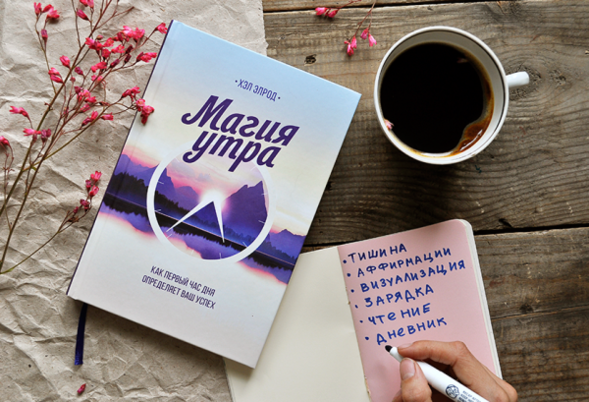 The book about shaping a way to your success during the first hour of the day.
The Miracle Morning by Hal Elrod helped thousands of people to change their lives by right beginning of the day and morning routine.
What if you could miraculously wake up tomorrow and any—or every area of your life was transformed? What would be different? Would you be happier? Healthier? More successful? In better shape? Would you have more energy? More Money?
What if there is a simple but "not-so-obvious" secret which is guaranteed to transform any—or literally every area of your life, faster than you ever thought possible?
Morning routine which the author offers to do have already helped thousands of people to change their lives, feel better and do more things. The book will learn you that the first hour of your day defines your success and let you bring out your full potential. Change the manner and time of your awaking and the way you spend your first hour, you will be able to change your life:
level down the stress;
become healthier and loose weight (if needed);
wake up full of energy;
earn more;
find yourself and follow your own way;
increase you efficiency and learn how to focus on key tasks.
---
Author's Note
Whether you want to make significant improvements in just a few key areas, or you are ready for a major overhaul that will radically transform your entire life—so your current circumstances will soon become only a memory of what was—you've picked up the right book. You are about to begin a miraculous journey, using a simple, but revolutionary process that is guaranteed to transform any area of your life... all before 8:00 am."
I know it's a very serious declaration. But my method has already lead to notable results in lives of dozens of thousands of people (including myself) and it's really can move you to the place and time you're dreaming of. I must say it's a great honor for me to share it with you and I did my best to turn this book into investment in your time, energy and attention.
---
This book will benefit everyone who want to change the life starting from a small step, the first hour of the day.
If you see an error on our site, select it and press Ctrl+Enter

Details