One for all. The history of "Metinvest"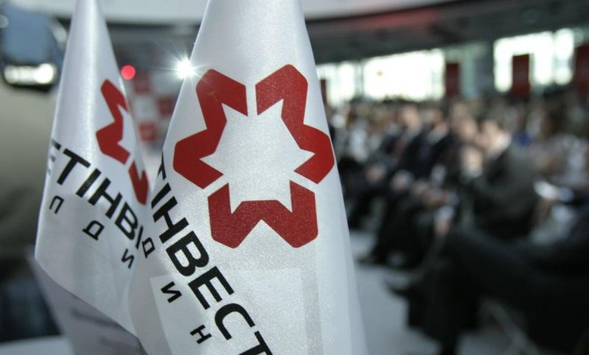 Photo: bukvy.com
About the establishment of young but the largest mining and metals holding of Ukraine.
... Just yesterday (a couple of weeks ago, to be exact) securities of enterprises which are the part of the holding were deemed by trading organizers as blue chips. Now they are out of index baskets of Ukrainian exchanges but it's not an obstacle for us to talk about the conglomerate.
"Metinvest" is an international mining and metals group of companies which operates each separate block of production chain starting from coal and iron ore mining till finished and semi-finished metal products. The group occupies the leading position in Ukrainian mining and metal complex and is a headline player in metallurgical industry of the world.
In 2006, the Head company of "Metivest" Group was established ("Metinest Holding" LLC which coordinates working process of enterprises in mining, metallurgical, coal, pipe and by-product cocking industries).
Main shareholders of Metinvest Group are SCM Group (71.24 %) and "Smart-Holding" Group (23.76 %) which participate in management of Metivest as partners.
The head holding company of Metivest Group is Metinvest B.V. (Netherlands).
Enterprises of the Group
"Metinvest" comprises 23 foreign and Ukrianian enterprises. The Group is represented in Europe by such known rolling companies as "Trametal" (Italy), "Ferriera Valsider" (Italy), "Promet Streel" (Bulgary), "Spartan UK" (Great Britain).
"Metivest" includes three divisions:
Coal and coke: "Inkor and Co", stevedoring company "Avlita", "Krasnodon Coal".
Steel and rolling: OJSC "Yenakiieve Iron and Steel Works", Azovstal Iron and Steel Works, JV LLC "Metalen", "Metinvest-Eurasia", "Metinvest-SMC", "Ferriera Valsider", "Spartan UK", "Trametal", "Metinvest-Ukraine".
Mining division: "Central Iron Ore Enrichment Works", "Northern Iron Ore Enrichment Works", "Ingulets Iron Ore Enrichment Work", "Novotroitsk Ore Mining", "

Dokuchayevsk Flux and Dolomite Plant"

, "Krivbasvzryvpprom", "КZGO".
We'd like to note that all th enews relevant to Metinvest on StockWorld.com.ua you may find by pressing the correspondent tag. Complete information about enterprises of the Group, starting from financial reporting and finishinh with data from stock exchanges you may find in Company Profile on our web site.
If you see an error on our site, select it and press Ctrl+Enter
You may also be interested in:

Details