NDU Rebranding: what, how much and why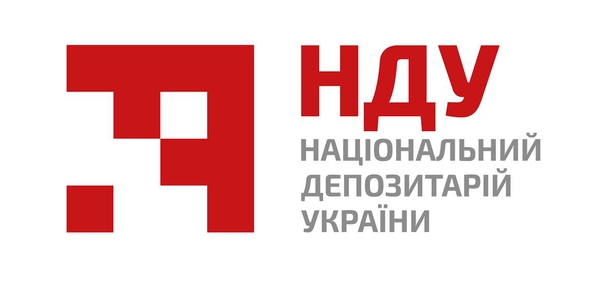 National Depository of Ukraine changed the logo and corporate identity
... Everybody who even slightly follows the news on Ukrainian stock market infrastructure facilities may have noticed visual changes in NDU, more precisely, in its appearance in external public space. The Depositary has changed its "face" - the logo and corporate identity. Team of StockWorld.com.ua found out why this was needed, and how the process took place.
Regarding timeliness and relevance of such transformations there is only one comment - "Finally"! After all, the previous logo NDU has used since its legal registration in 1999. Depository itself explains that visual image update is determined, primarily, by changing of its status - since 2013 NDU has the status of the Central Securities Depository of Ukraine. Indeed, the neccessity to update the image was clear, and according to the organisation's information this idea was proceeded more than once, and not only by the last Board composition.
Ukrainian symbolics is at the heart of the new logo.
The process of choosing the design studio, preparing the brief, completion of prototypes and other communications in this part were coorditanated by Kovrygina Maryna, Head of Public Relations and Media. She explained that stylized Ukrainian symbolics is at the heart of the new logo. These are red snowball tree, silver and cross-stitch embroidery pattern, which is arrow and cursor at the same time. It points to the right upper corner towards success and development. "Ukrainian symbolics demonstrates the role of NDU in the National Depository System and the fact that NDU represents Ukraine at the international depository community", - added Marina.
It was also said that the new logo becomes basis for all corporate identity, including new design of NDU site, which, incidentally, has no visual changes yet.
Question about the cost of re-branding, NDU left unanswered, but clarified that the budget was average on the market.
Lviv studio VITAMIN developed the new NDU logo. Orest Zagorski, its account director, commented creation of NDU's logo: "Restrained lines and simple geometric shapes form a serious, business image, and a strong red color emphasizes the formal and dynamic working society. The main element of the logo is square, because, from psychological point of view, it is a form, which embodies tireless, persistent workers. Also, such a geometric figure means patience, responsibility and personal organisation "
What do you think of the new corporate identity of depositary?
If you see an error on our site, select it and press Ctrl+Enter
You may also be interested in:

Details