TOP 10 reasons why Ukraine dropped scores in Global Competitiveness Index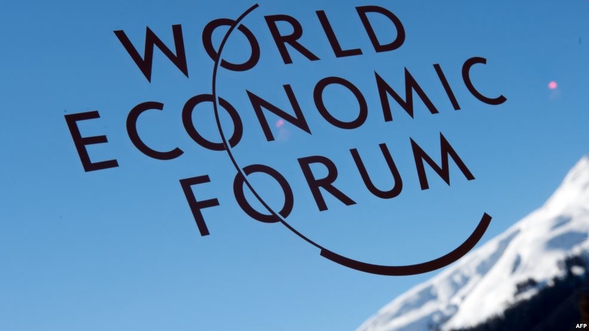 What does delay Ukraine's economic development and international competitiveness?
... The World Economic Forum published The Global Competitiveness Index (GCI) in 2016-2017, as to which Ukraine has dropped 6 positions and occupied the 85th place among 138 countries. What does delay Ukraine's economic development and international competitiveness?
There are ten key reasons:
• worsening of financial market development scores (130, 121 in 2015) due to vulnerable banking system, 81 banks are on the liquidation stage as to NBU;
• lowering of the country's credit rating (127, 118 in 2015) which was caused by the growth of public debt. As to the Finance Ministry, external debt of Ukraine before creditors amounted to USD 43.4 billion equivalent to 55.3% of GDP in 2015;
Weakening of local investors protection was fixed in Ukraine.
• weakening of local investors protection (136, 134 in 2015) that is related to inoperative mechanism of public guarantees to protect investments. As to the survey of the World Economic Forum, Ukraine has no fully operational system to protect property rights and private ownership, also incomplete judicial reform is among obstacles and lead to "selective" equality under the law;
• need in professional management (114, 103 in 2015) that is caused by appointment of relatives and connected persons to managerial positions;
• inability to promote meritocracy (127, 114 in 2015). Number of scientists-emigrants has grown for the recent years that is leading to decrease of intelligent potential of Ukraine. Increase of brain exodus is caused by no strong public incentives. The Foreign Affairs Ministry has stated about 5 million of Ukrainian are legally living abroad. Polish Government's initiative as well as Hungarian to accept 1.5 million of migrant workers from Ukraine is another important argument which will aggravate population problem;
• decrease of business influence on conditions for direct foreign investments (130, 122 in 2015) which is connected with lack of effective levers for public and private interaction in investment policy area, in particular the state doesn't care for business interests;
• increase of taxation effect on incentives to invest (133, 129 in 2015) was conditioned by none tax exemptions and non-effective special economic zones. Thus, taxes are considered not as stimulus but as fiscal tools;
Increase of taxation effect on incentives to invest is observed in Ukraine.
• worsening of intellectual property protection (125, 120 in 2015) is conditioned by violation of intellectual property rights. Unfortunately, Ukraine is on the first place in the world in terms of "piracy" countries. Ukraine launched no court procedure regarding unauthorized content dissemination in internet and still has no penalty system for such violations. For example, in Germany fee for unauthorized download starts from EUR 1000;
• business development downgrade (98, 91 in 2015) is caused by inoperative anti-monopoly legislation, lack of incentives for development and continuous tax pressure on small and middle-size entrepreneurship;
• worsening of infrastructure quality (75, 69 in 2015): highways, railways, maritime and air transport. Transport Strategy 2020, which has been approved in 2010, is not implemented. At the same time, Ukraine improved scores in higher education (33, 34 in 2015), as the result a number of universities' graduates is constantly increasing (47, 45 in 2015), and in innovations area (52, 54 in 2015) at the account of high innovative potential, R&D personnel and institutions.
The Global Competitiveness Index shows advantages of the countries and is a road map for potential foreign investors and governments. Regression of international competitiveness is primarily conditioned by no long-term complex as well as sectoral development strategy for the country. Development of long-term strategy accounting strong and weak scores as to GCI will let to set tactic and strategic tasks for Ukraine, promote investment attractiveness and from the country's brand.
Author's view expressed in this publication may not reflect the views of edition. StockWorld is not responsible for information contained in the publication.
If you see an error on our site, select it and press Ctrl+Enter

Details