StockWorld celebrates two years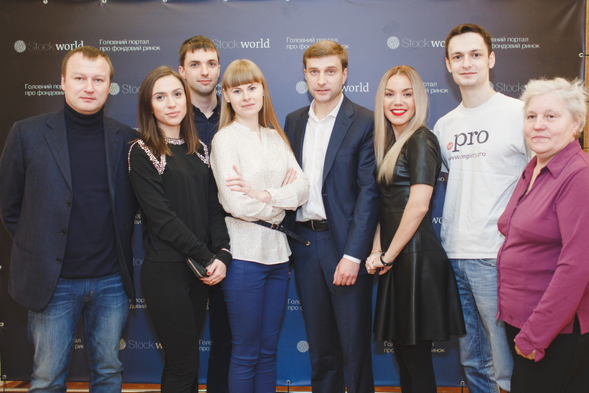 The very first blog of the Project's founder.
… Today (November 17) is the birthday of my most favorite project StockWorld. Due to this event the Editor's Office proposed me to write a blog "Why do I love StockWorld?" At first I resisted as it seemed to me too trivial and sweet.
But having thought over for a couple of minutes, an inspiration came to me. I started comparing the things we planned and what it turned into, ideas and their implementation. I remembered all ups and downs, in fact all the project's life. I thought what I feel about this creation taking into account it brings no profit. Why do we all work on the stock market despite of continuous talking about its futility and being phantom?
My belief in StockWorld, future and market surely live alongside with my love!.
I must admit that different moments have happened over the last two years. I was nearly to give up and finish with the project for a couple of times due to frustration on stock market. However, it was a momentary hesitation which brought us more ardour to work again.
Why? Because "once stock market participant, stock market participant for a life" and it's truth! I have been working on stock market for all my conscious life since 1997. I'm still taken with it and believe in its resurrection despite of being currently connected with it only through StockWorld project. Yes, you may judge me as incurable optimist but I think the upturn comes after the downturn, it's not just a market rule but also of the universe in general. I believe the moment is coming soon and stock market community could join forces to bring into limelight, discuss and solve its tasks and goals, promote and stand for market interests. I'm sure that StockWorld it is the platform which will make the voice of the market to be heard.
So, what are my feelings to the project? I've found an answer it's love. I like it not for something neither despite of anything nor against somewhat or in the name of anything else. It's love. I like not only the project itself as the object of my personal efforts, ideas, resources but also it's a kind of love to "stock market" especially to its professional community which reads and supports StockWorld. It's also my attitude to the team, working together for more than one year. I wouldn't create the project without this team. And we believe in each other. It's also a kind of love to our mission, destination within the stock market, to our devoted readers. My belief in StockWorld, future and market surely live alongside with my love!
Author's view expressed in this publication may not reflect the views of edition. StockWorld is not responsible for information contained in the publication.
If you see an error on our site, select it and press Ctrl+Enter

Details